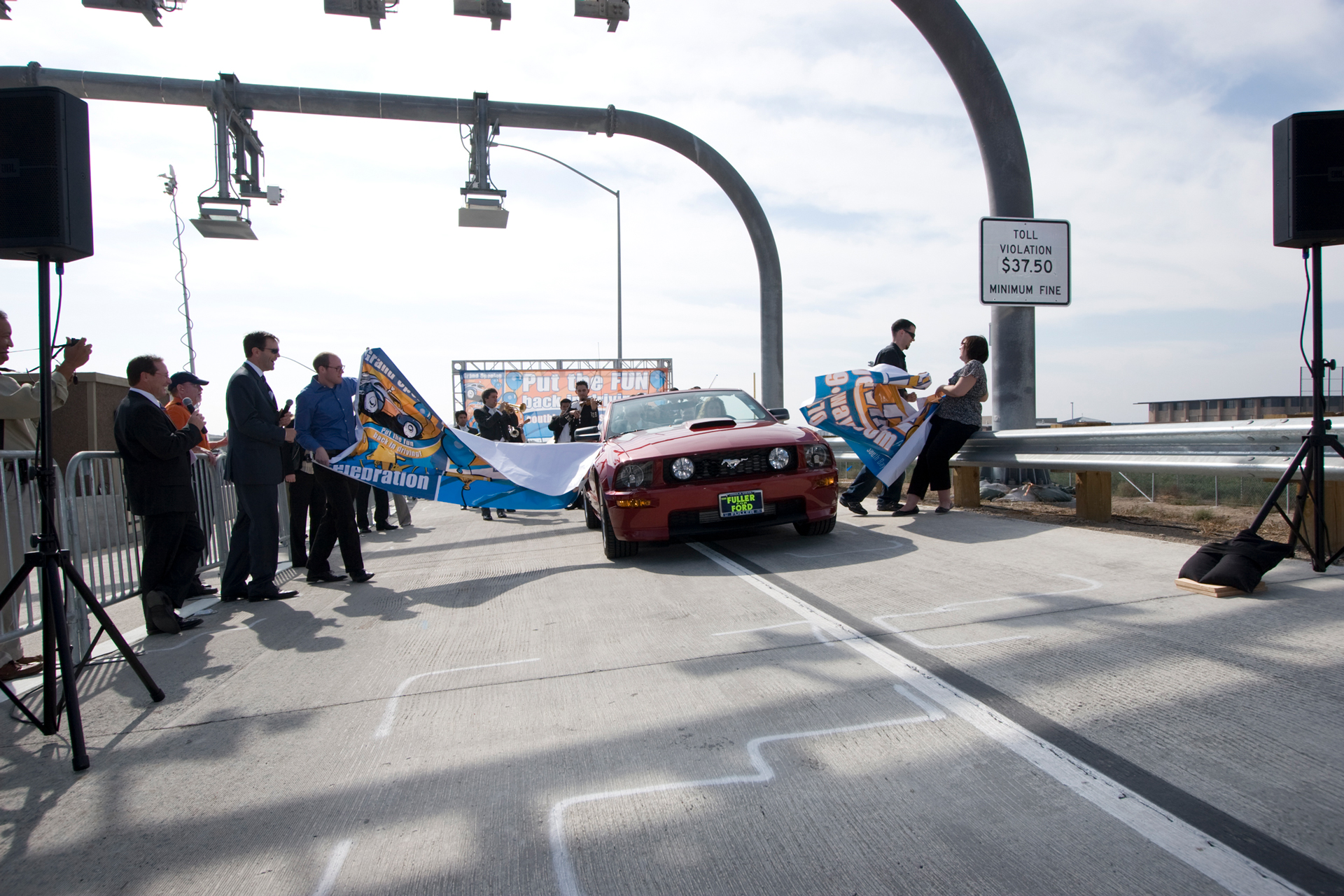 A new Ford "Cuts" the grand opening ribbon for San Diego's first toll road.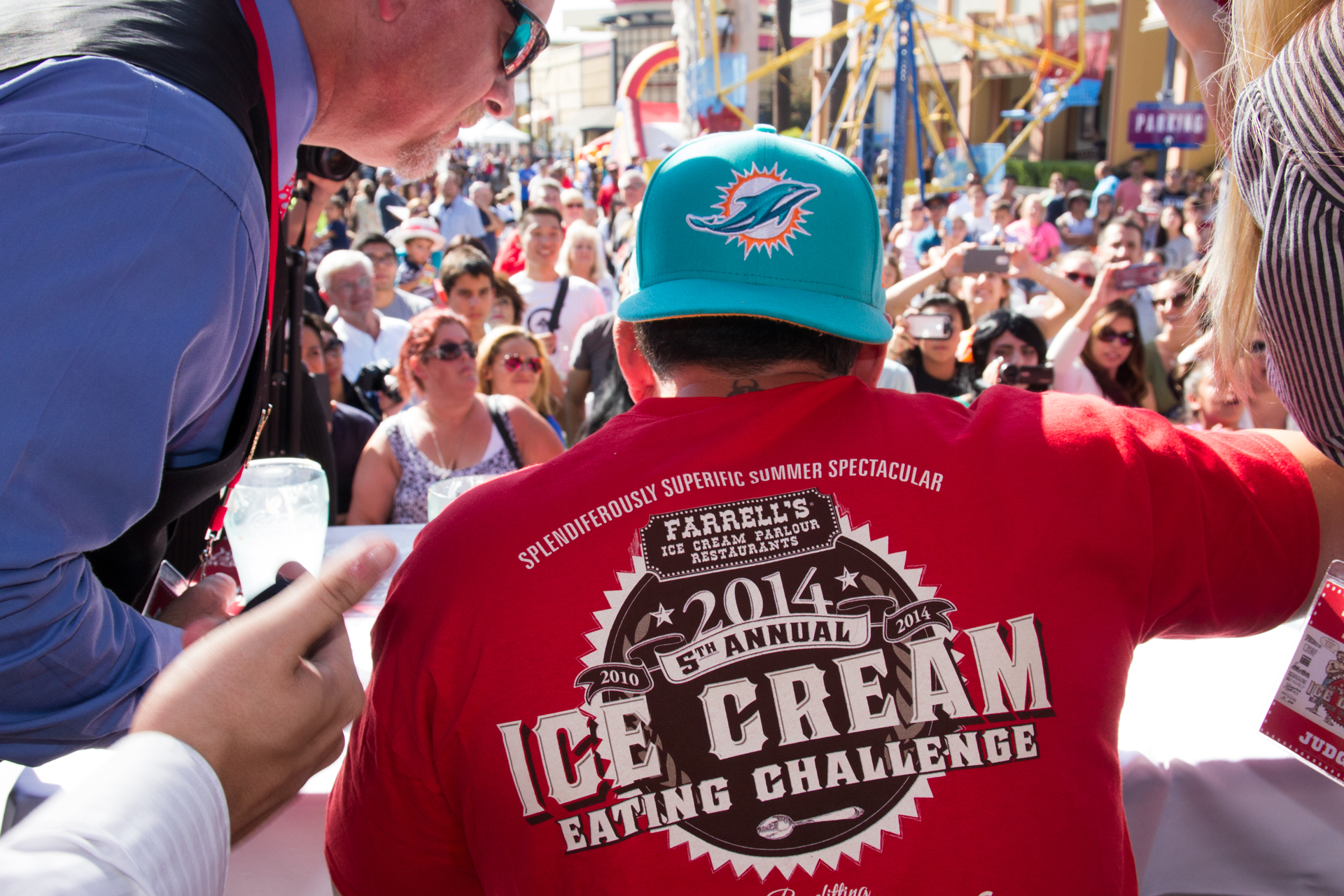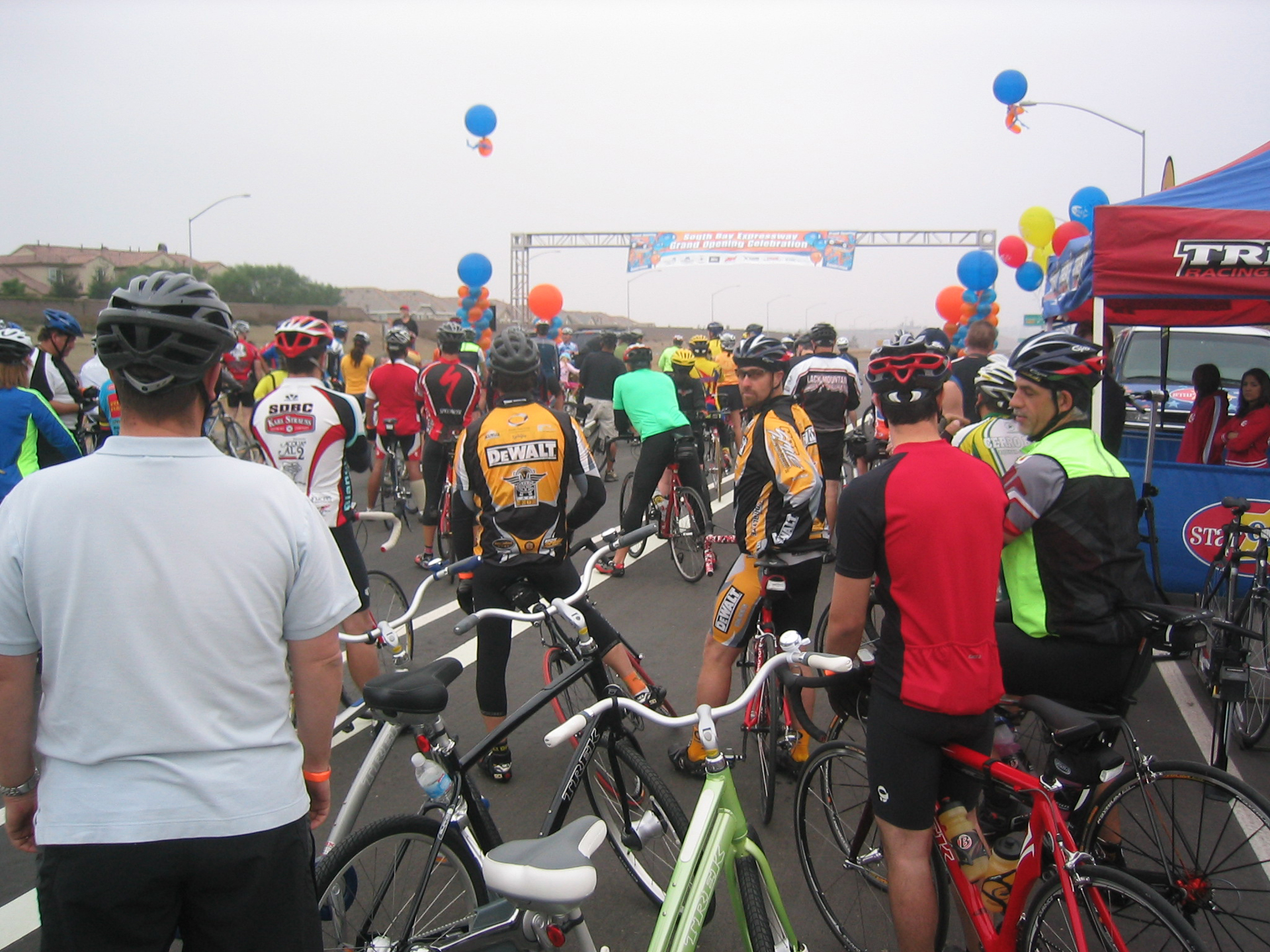 Fun run event before the toll road opens. We coordinated this event.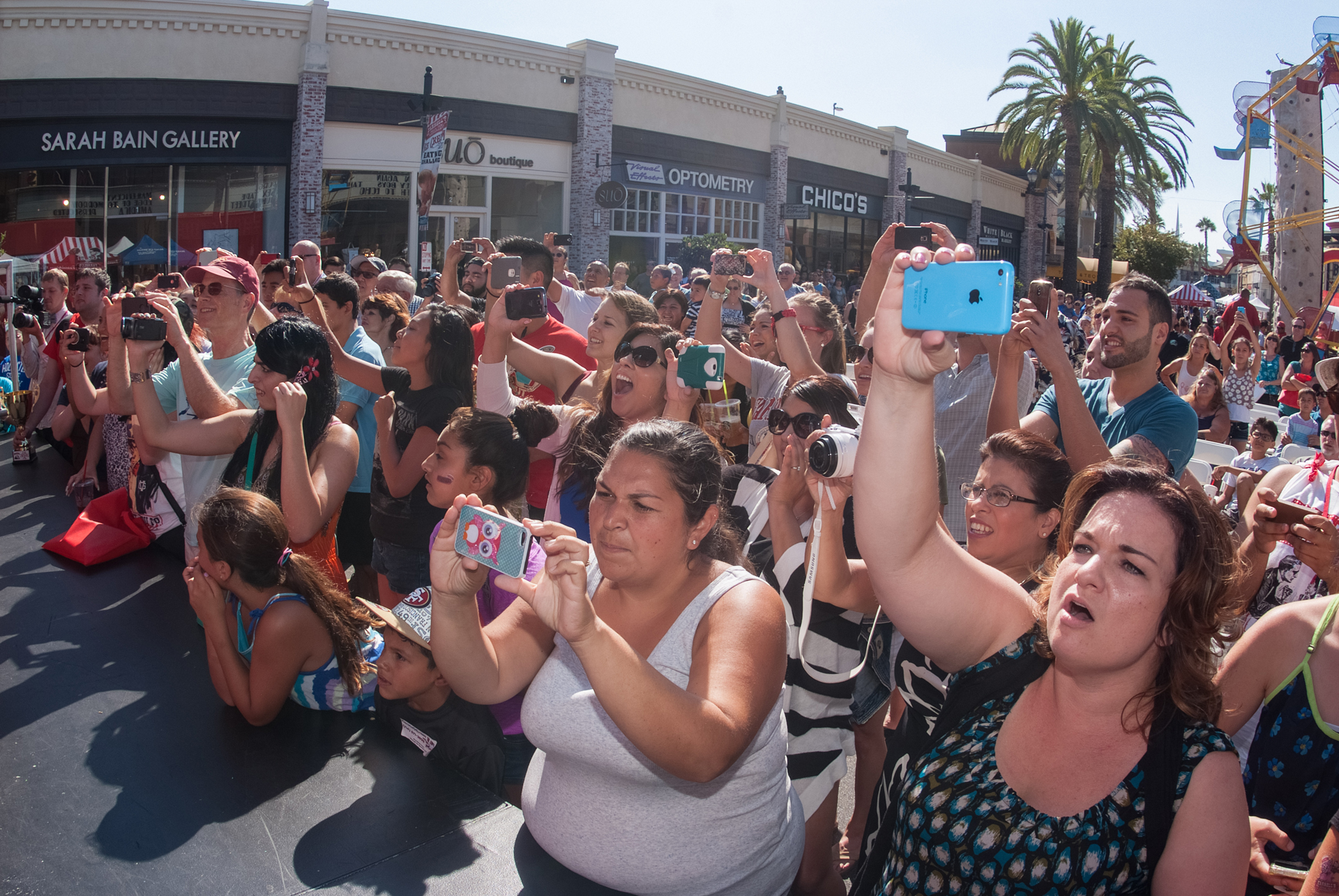 The crowd goes wild to watch the ice cream eating contest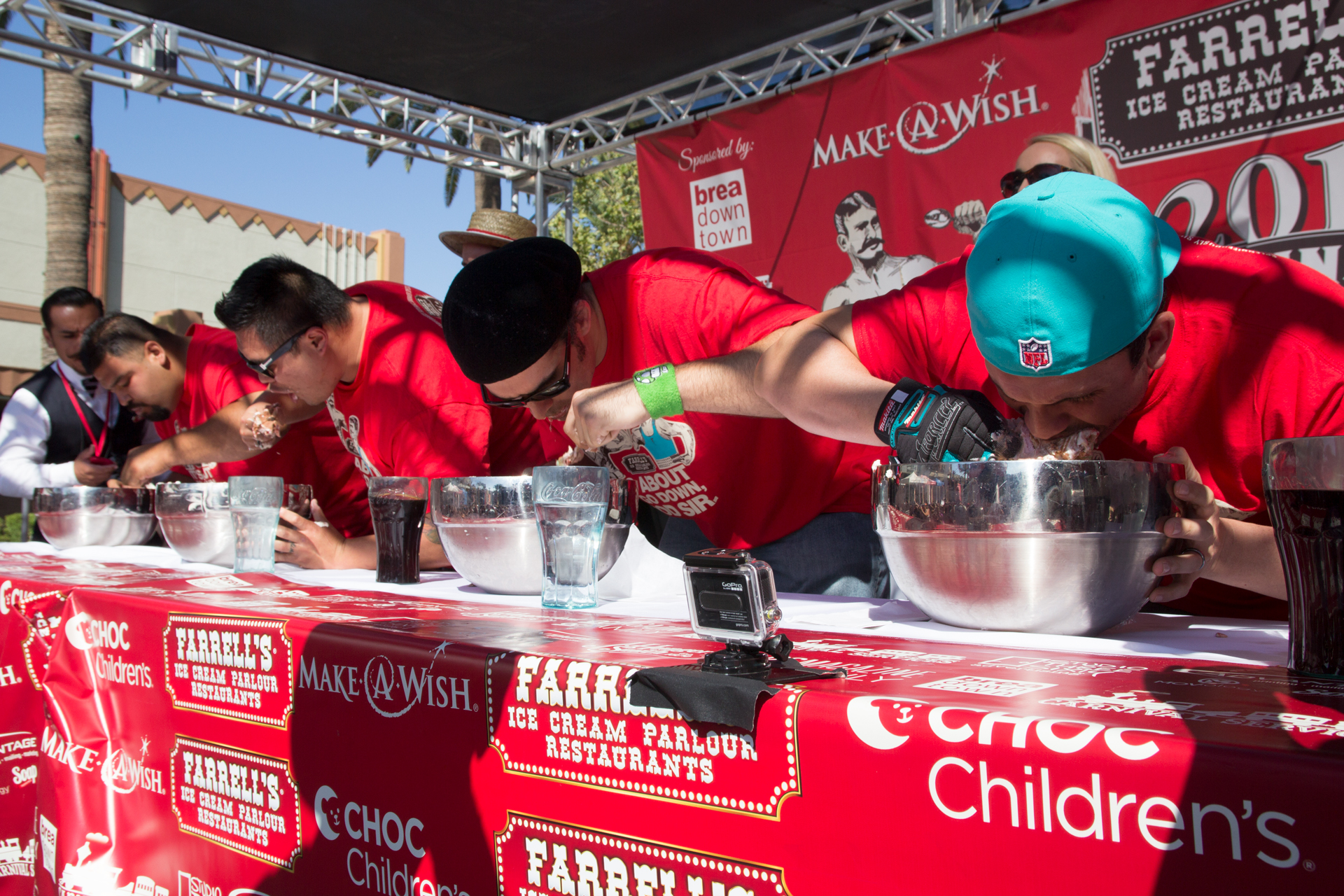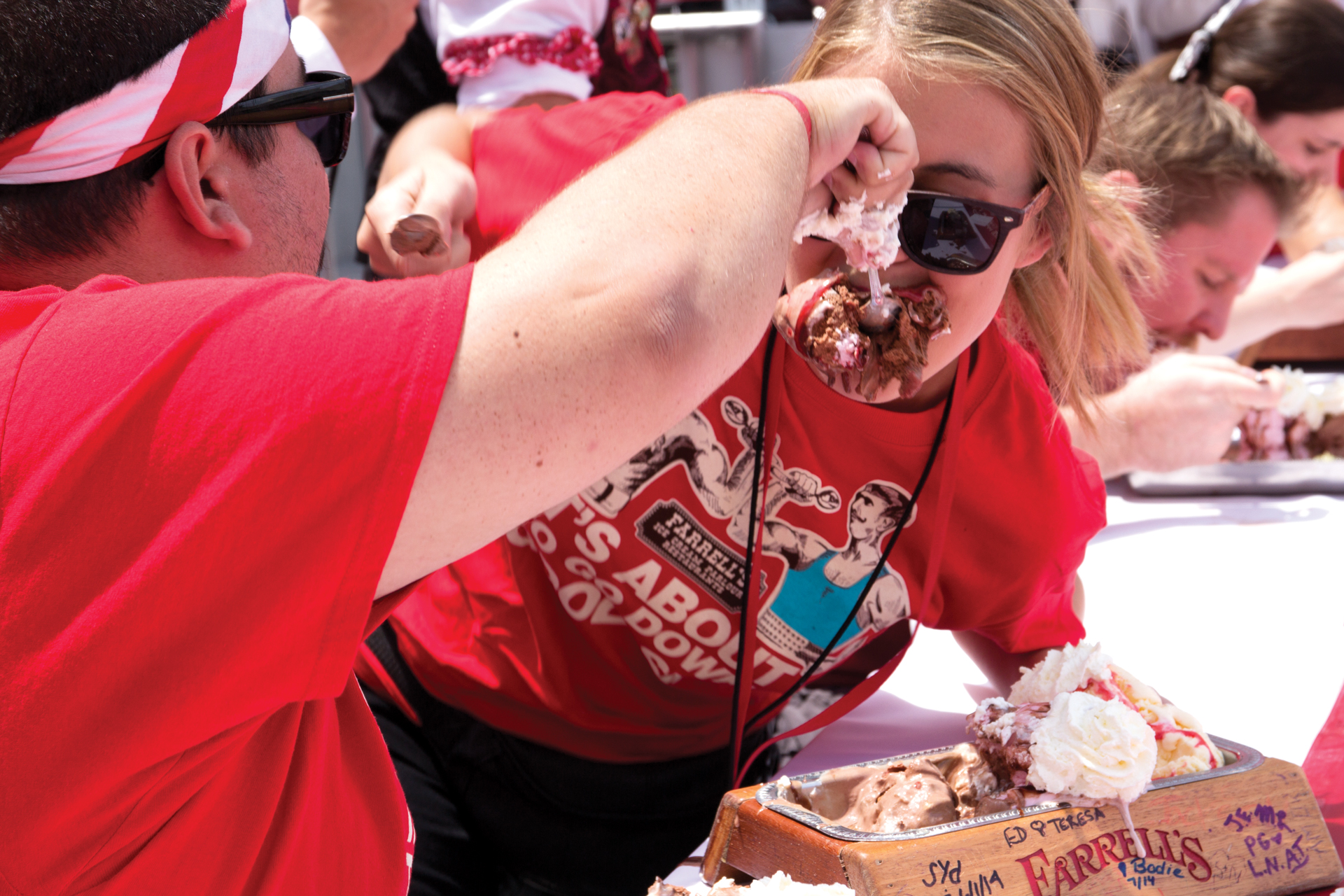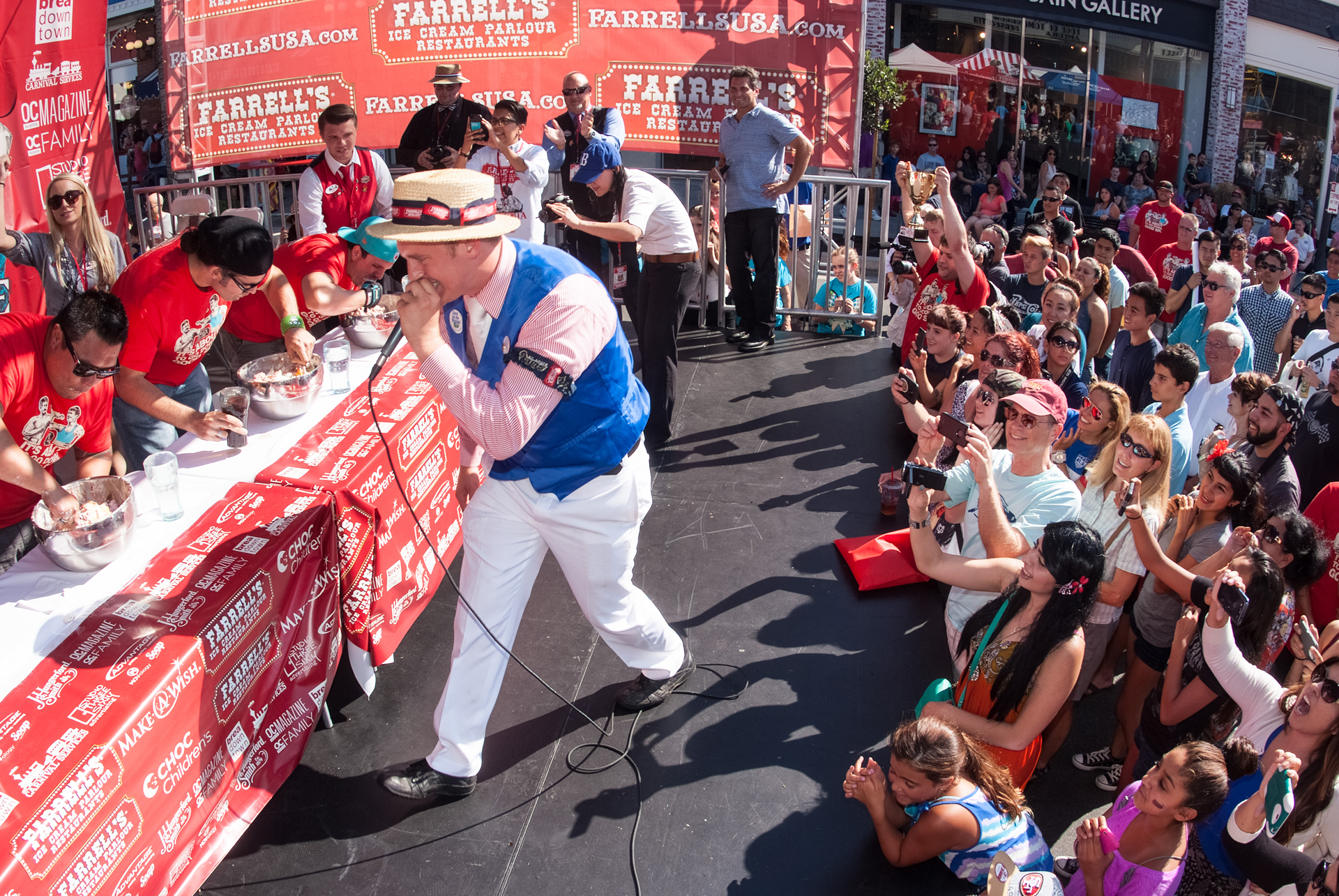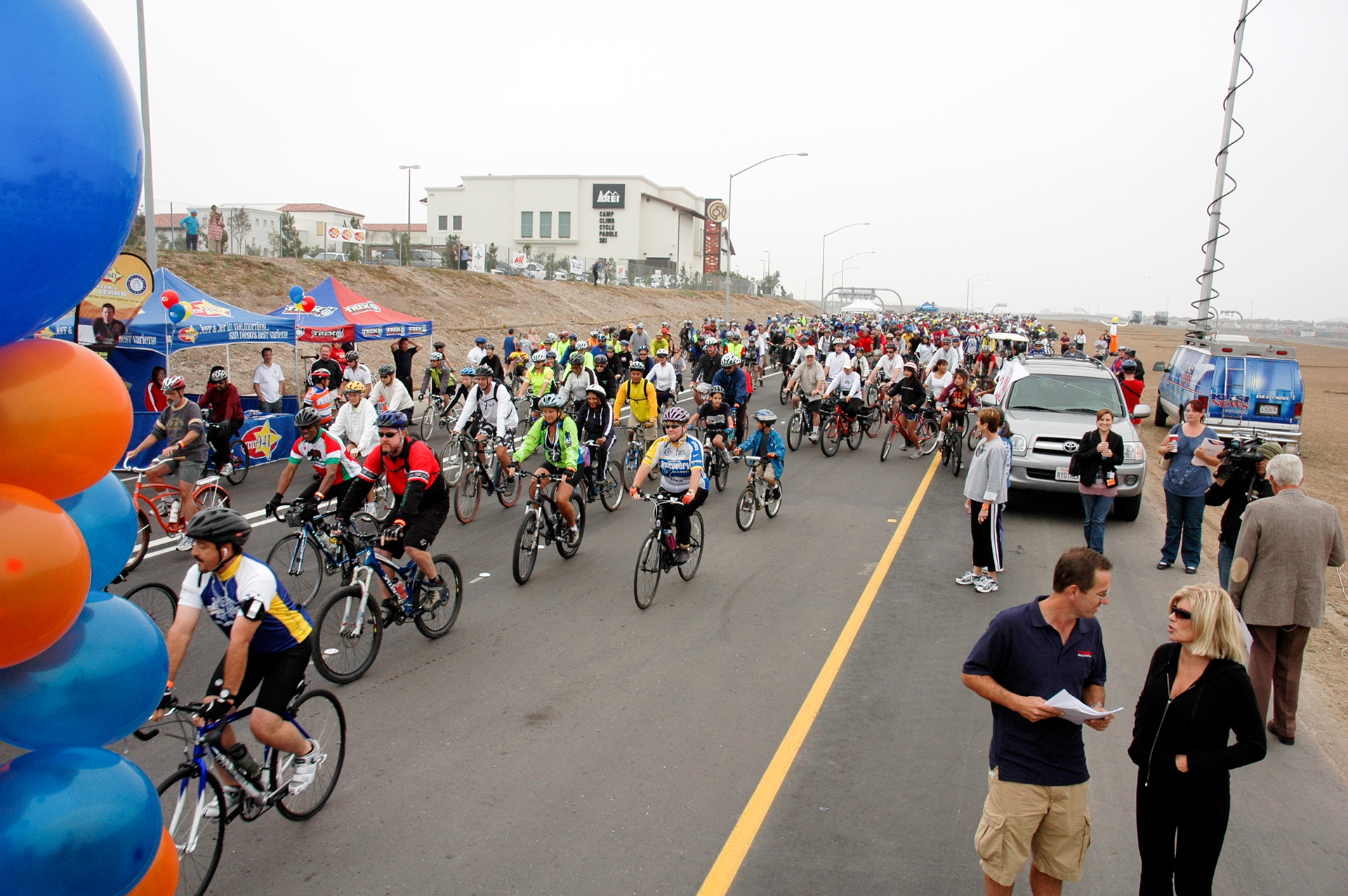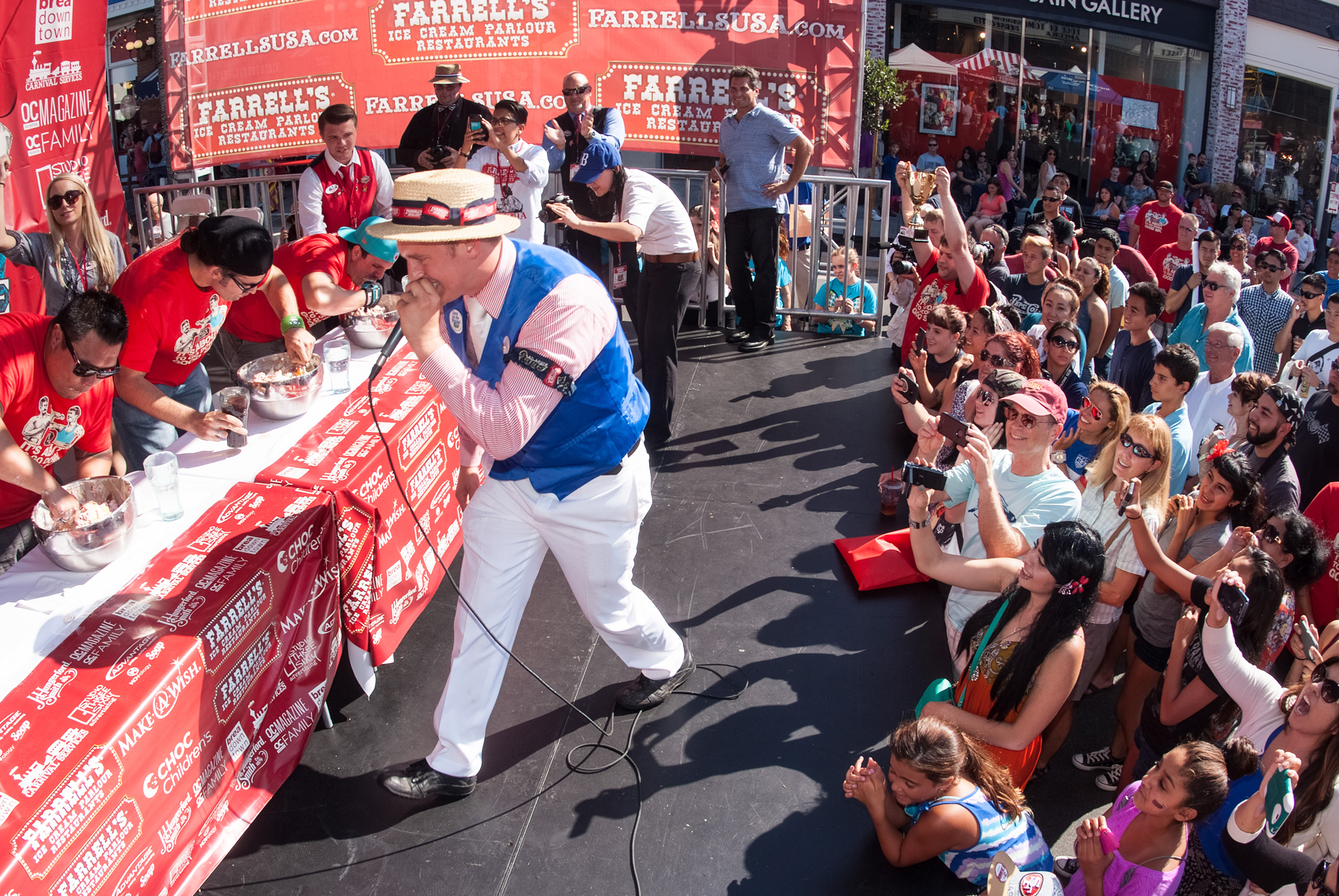 Ice cream eating championship in Downtown Brea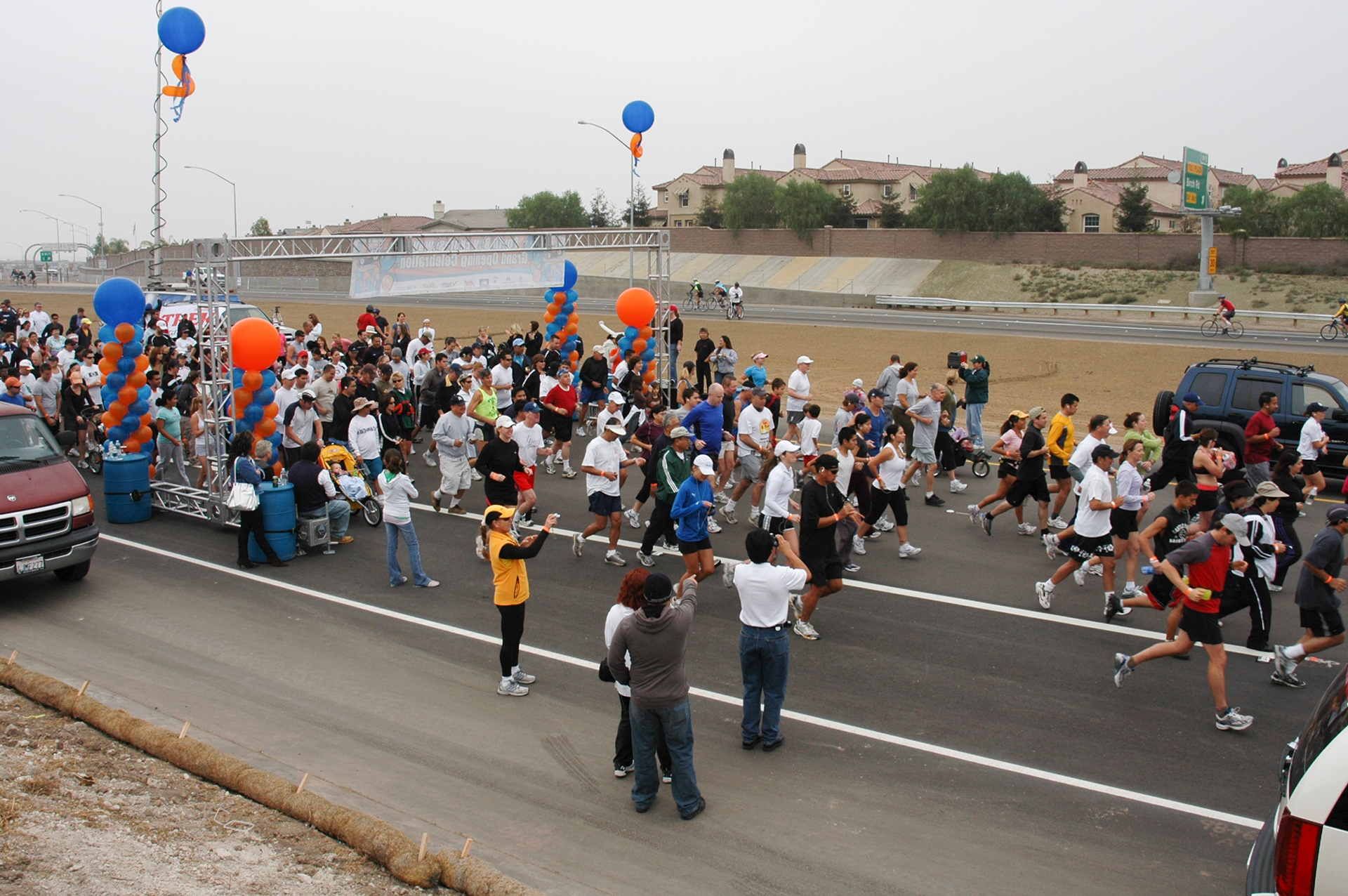 Fun run event before a toll road opens in San Diego. We coordinated the event.